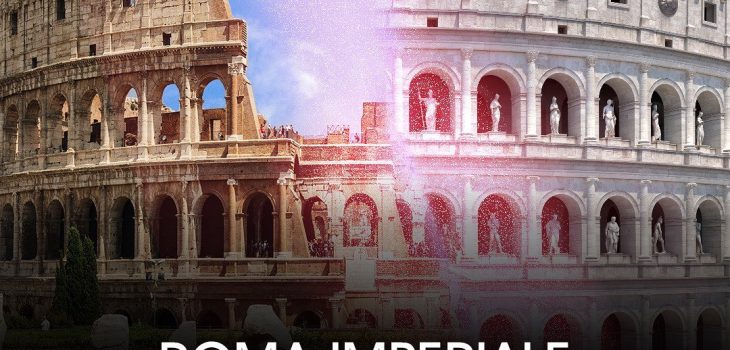 A new tourist service that will allow you to cross the archaeological ruins of ancient Rome with a bus and discover in real time how they were 2000 years ago.
The Virtual Reality Bus, is a totally electric bus developed by Invisible Cities, a start-up created by the creative agency Arsenale 23 with the support of the internet provider Linkem. The tour bus will go through the archaeological monuments and visitors will be able to admire the 3D digital rendering made under the supervision of the Capitoline Superintendence.
The experience tour, which takes about 30 minutes between the Imperial Fora, Colosseum, Palatine Hill, Circus Maximus and Theatre of Marcellus, includes a 3D immersion using a "visor free" VR technology. The reconstruction of all monumental architectures is streamed directly on the OLED screens superimposed on the Bus windows, a system of motorized curtains will allow you to admire the beauties of today and compare them with the 3D rendering of the past. A new service that further enriches the Capitoline offer of edutainment services, which enhance the Capitoline archaeological, historical and artistic heritage with tourism marketing.
By an integrated fragrance emission system, passengers on the VR bus will be able to experience the perfumes most used by the Ancient Romans.
A totally immersive audio experience will guide tourists through the atmospheres of the ancient Rome.
The price of the tour is € 15.00 for the full ticket and € 10.00 for the reduced ticket, and it is possible to book on-line by the Vivaticket website.
More details on the Invisible Cities website.