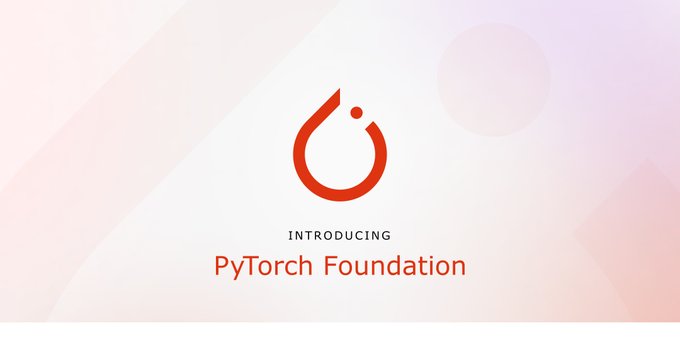 Il framework PyTorch di apprendimento automatico open source basato sulla libreria Torch è stato avviato nel 2016 da Meta (in quegli anni era ancora Facebook), uscirà dal controllo diretto di Meta diventando un'entità a sé stante, la PyTorch Foundation.
Il framework sviluppato da Meta AI viene utilizzato per applicazioni come la visione artificiale e l'elaborazione del linguaggio naturale. In questi primi sei anni di vita del progetto open source sono stati realizzati 150.000 progetti da 2.400 sviluppatori, diventando uno standard per la comunità di sviluppatori attivi nella ricerca e sviluppo sull'intelligenza artificiale.
BIG NEWS: @Meta has transitioned @PyTorch to the Linux Foundation 🔥

Since 2017, PyTorch has grown to become a leading #AI framework. To accelerate progress in AI, PyTorch is moving to a new, independent #PyTorchFoundation.

Learn more: https://t.co/MZpUvnxuEV pic.twitter.com/h5GSceswpq

— The Linux Foundation (@linuxfoundation) September 12, 2022
Alcuni importati software di deep learning come Tesla Autopilot , Uber's Pyro, utilizzano Il framework PyTorch. Il progetto è cresciuto fino a diventare un'importate strumento di supporto tecnologico per tantissimi dei Web services di Amazon, ma anche per Microsoft Azure e OpenAI.
Nel comunicato stampa il CEO di Meta Mark Zuckerberg ha confermato che il framework, pur rimanendo la piattaforma di riferimento per tutti progetti di ricerca e sviluppo dell'AI di Meta, diventerà un'entità a sé stante, la PyTorch Foundation, una sussidiaria all'interno della Linux Foundation.
La PyTorch Foundation si permeerà su di una netta separazione tra business KPI e la governance tecnica. Ingloberà un consiglio di amministrazione molto ampio, coinvolgendo aziende come AMD, Amazon Web Services, Google Cloud, Meta, Microsoft Azure e Nvidia.
Today, Mark Zuckerberg announced the launch of the #PyTorchFoundation under the @LinuxFoundation & a board of @Meta @AMD @awscloud @googlecloud @Azure & @NVIDIAAI.

With these leaders, learn how we're giving the AI community tools to accelerate innovation. https://t.co/UcKrXaQlxZ pic.twitter.com/NC7c0lhhtf

— PyTorch (@PyTorch) September 12, 2022