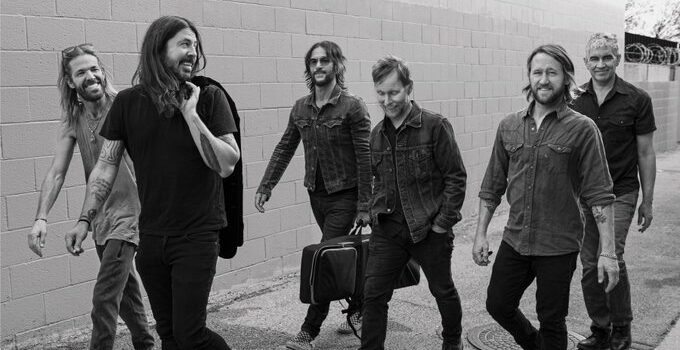 I Foo Fighters hanno finalmente confermato la notizia che verrà pubblicato il nuovo album "The Essential Foo Fighters", che sarà una raccolta dei loro grandi successi.
Questa raccolta di successi è la seconda ad essere pubblicata dopo il "Greatest Hits" del 2009, sarà pubblicata solo in forma fisica su cd e vinile, disponibile dal 28 ottobre 2022.
'The Essential Foo Fighters' is a collection of tracks from the band's studio albums available on vinyl, CD, and digitally October 28th. @foofightershttps://t.co/mQ6RE81a3F pic.twitter.com/7VrhNObXmC

— Legacy Recordings (@SonyLegacyRecs) September 14, 2022
L'album, distribuito da Legacy Recordings, segna la prima uscita dei Foo Fighters dopo la morte del batterista Taylor Hawkins avvenuta il 25 marzo 2022. Dopo il successo del concerto tributo, tenutosi il 3 settembre 2022, in sua commemorazione presso lo stadio di Wembley, a cui hanno partecipato alcuni degli artisti più rappresentativi della scena rock mondiale, tra cui Paul McCartney, Liam Gallagher, Roger Taylor e Brian May
Conterrà 19 tracce su CD tra le quali "My Hero", "Best of You", "Learn To Fly" e due versioni di "Everlong" di cui una acustica. L'LP conterrà due brani aggiuntivi "Breakout" e "Waiting On A War".
Qui sotto la tracklist ufficiale di "The Essential Foo Fighters":
Everlong
Making A Fire
Times Like These
Rope
Monkey Wrench
My Hero
Cold Day In The Sun
Big Me
Long Road To Ruin
Shame Shame
Best Of You
All My Life
The Pretender
This Is A Call
Waiting On A War
Walk
Learn To Fly
The Sky Is A Neighborhood
Breakout
These Days
Everlong (Acoustic)
L'album "The Essential Foo Fighters" è disponibile per il preordine sul sito web dei Foo Fighters.