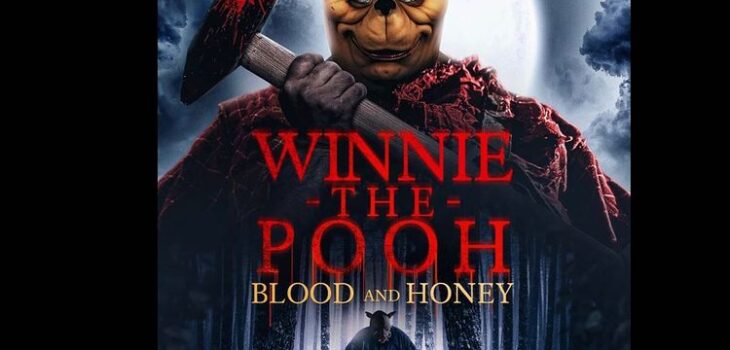 Il film è la rivisitazione horror del libro Winnie Puh dello scrittore inglese Alan Alexander Milne del 1926.
La realizzazione del film è stata possibile a seguito dell'inserimento il 1° gennaio 2022 del libro Winnie Puh nell'elenco delle opere di pubblico dominio negli Stati Uniti. Questo ha comportato la perdita dei diritti cinematografici sui personaggi da parte di Walt Disney Company, che li deteneva in esclusiva fino a tale data.
Anche se Disney continua ancora ad essere titolare sui diritti dei cartoni animati del famoso orsetto e dei suoi amici. L'inserimento nell'elenco delle opere di pubblico dominio consente quindi a chiunque di creare e incorporare i personaggi del libro in qualsiasi altra opera creativa, inclusi film, musical e opere teatrali.
"Winnie the Pooh: Blood and Honey" segue le sanguinose vicende di Winnie , interpretato Craig David Dowsett e del suo amico Piglet interpretato da Chris Cordell, che diventano degli assassini assetati di sangue dopo la partenza per il college dell'amico umano Christopher Robin interpretato da Nikolai Leon. Questo ha isolato Pooh e Piglet facendoli diventare selvaggi e maniaci omicidi.
Prodotto da Jagged Edge Productions e ITN Productions di Scott Jeffrey, la regia è di Rhys Waterfield. Oltre a Craig David Dowsett, Chris Cordell e Nikolai Leon, nel cast del film c'è Maria Taylor nei panni di Maria, Danielle Ronald nei panni di Zoe.
Non è stata ancora confermata la data di uscita ufficiale della pellicola.